AZTRON Double Chamber Technology
Today there are many brands of inflatable SUP boards on the market. However there is only one manufacturer that provides an extra measure of safety in the form of engineered dual air chambers.
SIGNATURE DOUBLE CHAMBER TECHNOLOGY
AZTRON redefines the safety standards of the inflatable stand-up paddle board market by pioneering Double Chamber inflatable SUP technology. The Double Chamber paddle boards are the only inflatable SUPs that offer this added measure of safety. This provides peace of mind when paddling out in open waters away from shore.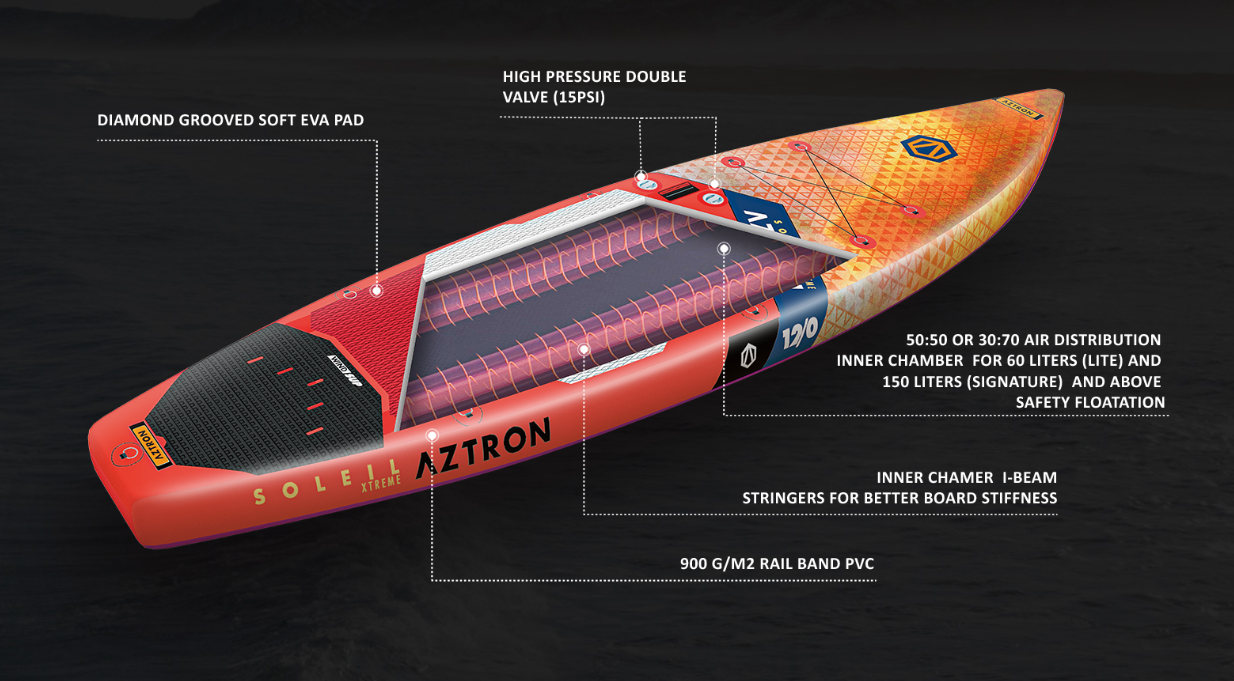 STIFF LIKE A HARD BOARD
The connecting points of the two chambers distribute the load of the rider to the board, making the board stiffer than any single chamber air SUP. Placed at the standing area of the deck, there are extra air pillars in the construction which increases overall board stiffness by at least 15 to 20%.
DOUBLE INFLATION VALVES
All Aztron's air SUPs are equipped with a customized premium high pressure valves specially designed for the Double Chamber SUPs.
COMPACT FOLDED DIMENSIONS
Aztron's Double Chamber design works together with an intelligent folding method. This allows for a more compact package. For example the NOVA 10.0 SUP folds down to almost half that of the typical inflatable SUP.