A guide to choosing a kayak trailer.
One of the best things about owing a kayak is the portability of the craft. Wherever there is a body of water or a stream, you can launch and go paddling.
To get to the water however, you must have a way of transporting your kayak(s). In the excitement of a new kayak purchase, it's easy to overlook your transportation needs. In comparison to other boats, kayaks are very lightweight. But there is a large variation in weight between different types of kayaks.
For instance, there are a lot of kayaks that are under 50 lbs and thus easily car topped on a roof rack. When it comes to tandem kayaks or fishing kayaks, then the weight can range from about 80 to 120 lbs or even more. This then can make car topping on a roof rack difficult, impractical or even dangerous.
To solve this problem, a range of purpose built kayak trailers exist that can take the load off your roof, your back and your shoulders. At Liquid Surf and Sail, we carry a large variety of trailers suitable for almost any budget and need. In fact, the most economical kayak trailers are actually in the same price range when compared to name brand roof racks and carriers!
For example the Multi-Sport Trailer from Right On Trailers is a lightweight model which can accommodate one or two kayaks, side by side. It's easy to customize and can also carry boards, bicycles or other objects up to 300lbs. This trailer will easily carry recreational kayaks up to 15 feet long.
For longer craft such as sea kayaks up to 20 feet, take a look at the Microsport Trailer MPG460G from Malone AutoRacks. This is a galvanized steel trailer with a 355 lb capacity. Galvanized or aluminum trailers are the way to go if the trailer is expected to encounter salt water. Otherwise a painted steel frame can work well, as long as it will not need to be submerged.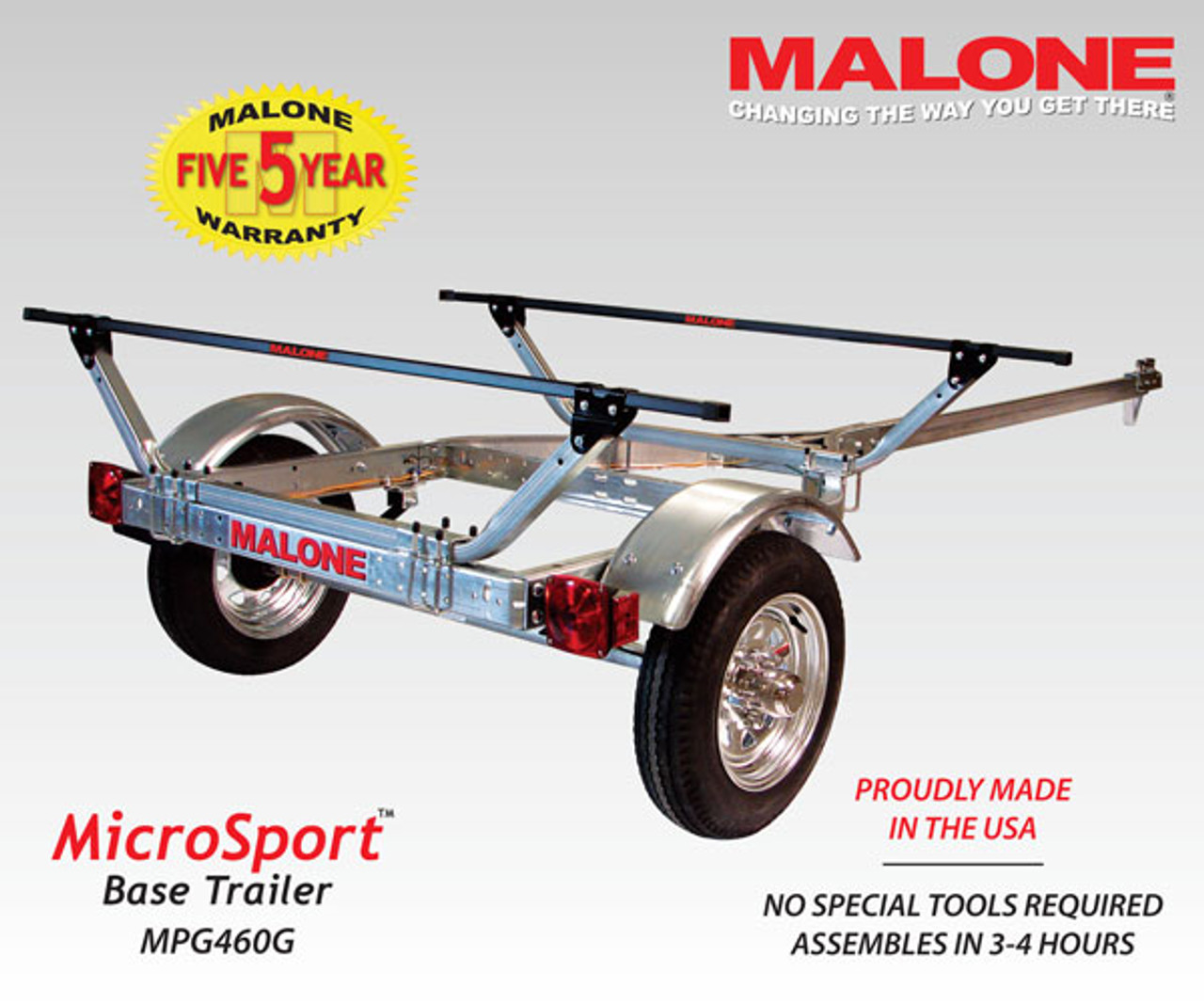 If you need more load carrying capacity to carry a dinghy or Jon boats, the KAYAK / SMALL BOAT TRAILER (ALUMINIUM) from Continental Trailers has a load capacity to 1100 lbs!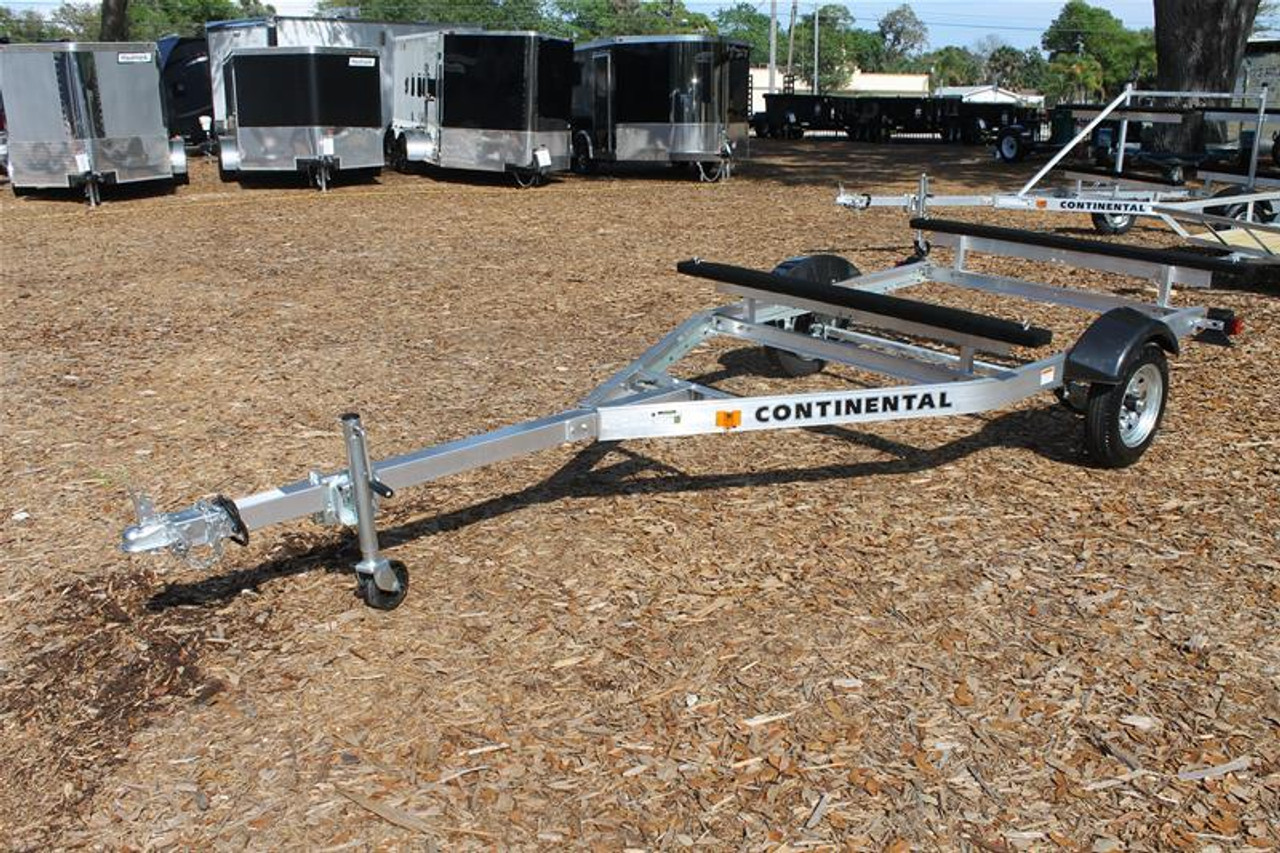 When it comes to carrying tandem kayaks or a family's worth of water toys, that's when the trailer option really pays off. For instance, the MULTI-BOAT TRAILER SUT-500-2BC from Trailex is a lightweight aluminum trailer capable of holding two kayaks plus a small sailboat such as a Lazer or Sunfish. This versatile trailer has room for up to a 15ft long by 65 inch wide boat with a 500 lb capacity.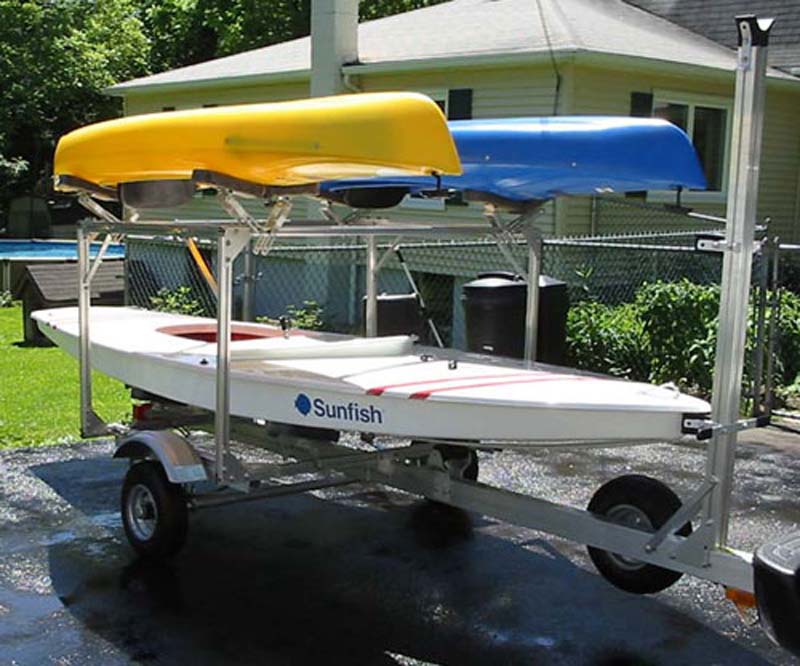 Multi-boat trailers are a daily necessity for kayak outfitters and tour operators. These can carry anywhere from 4 to 8 boats or more. A couple of our most popular models are the 4-8 boat Kayak Trailer (Galv) and the 4-8 Boat Kayak Trailer w/ Cargo Basket, both from Continental Trailers.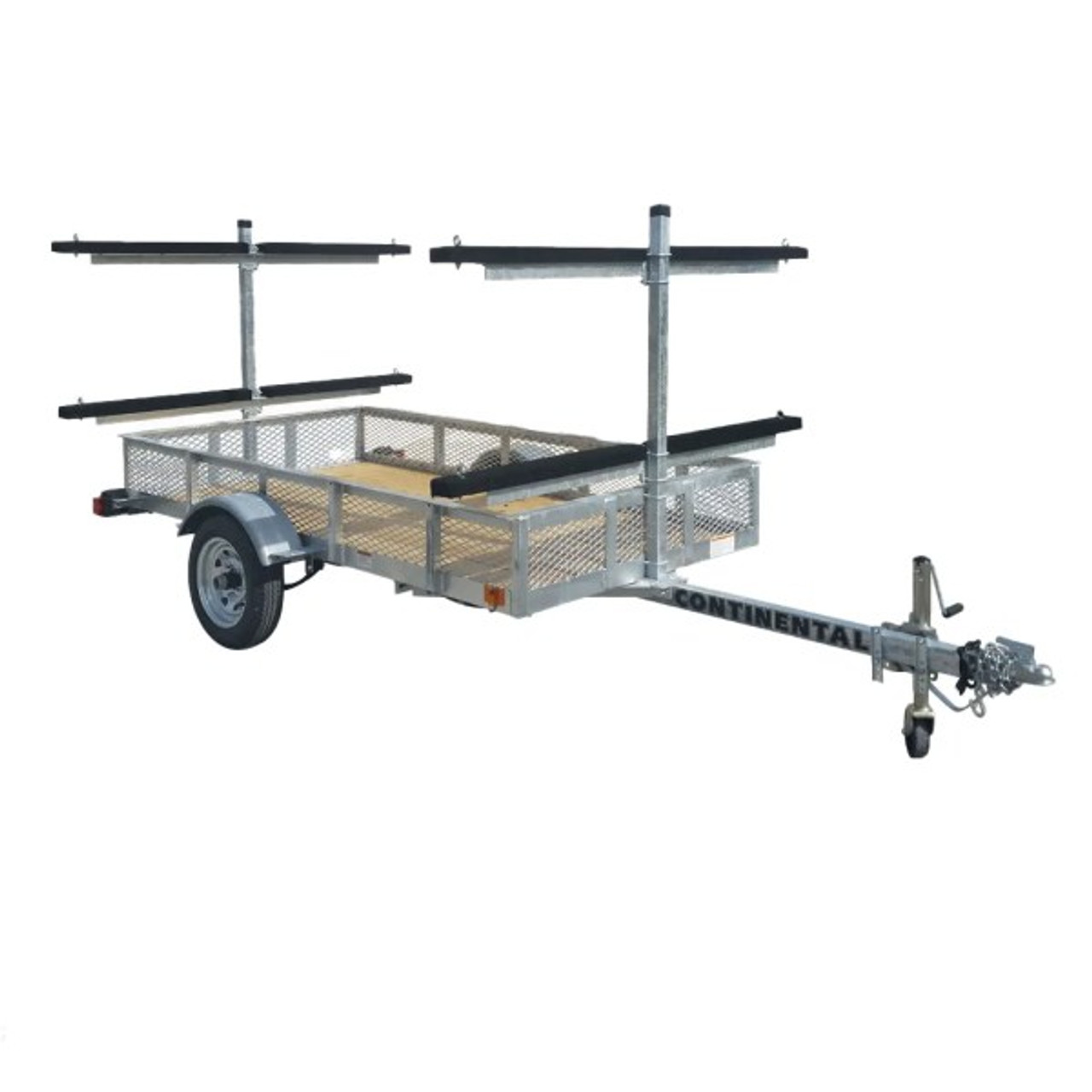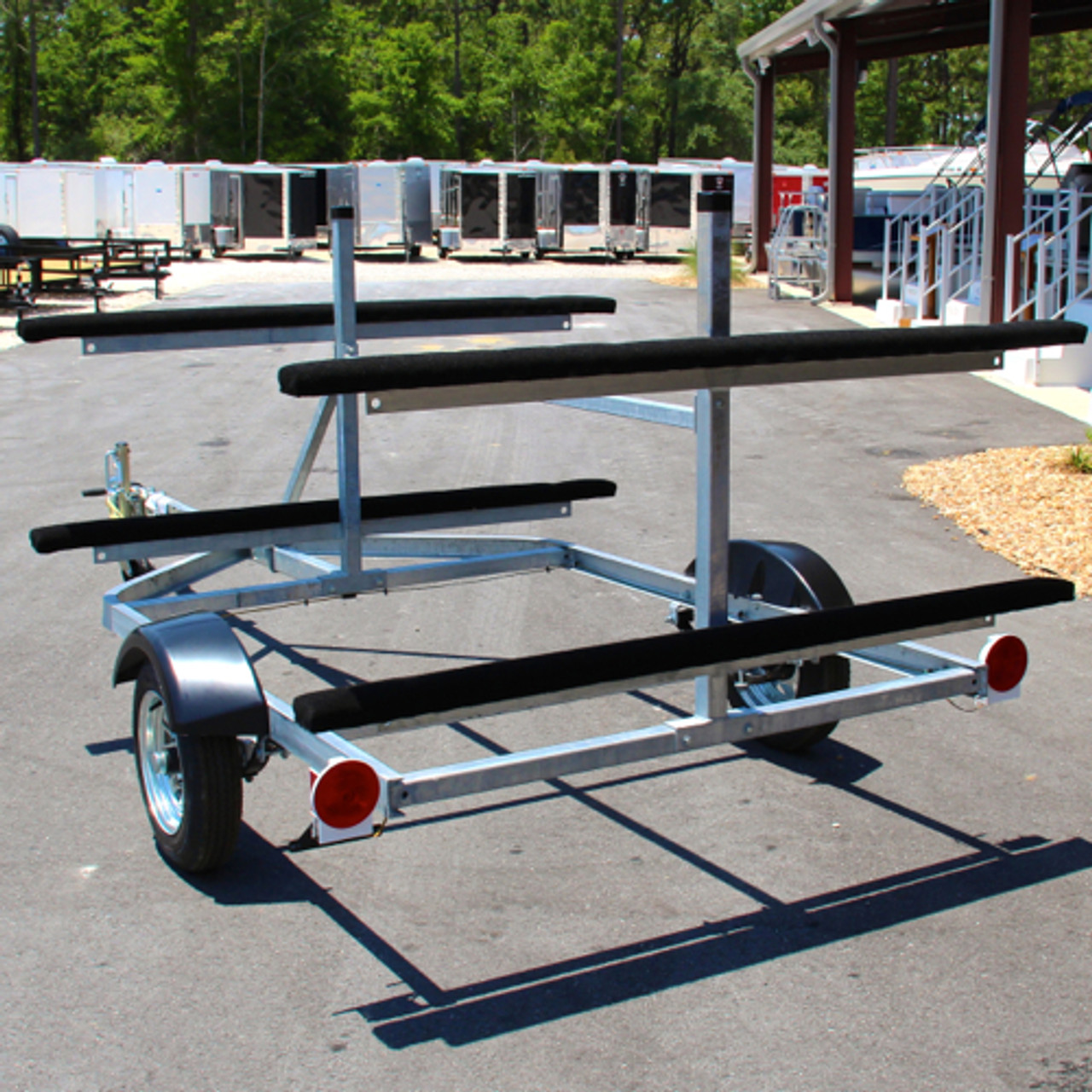 At Liquid Surf and Sail we carry a large assortment of kayak and small boat trailers.
Please contact us if you need any advice on the best trailer for your needs.
954 523 7778
jesse@liquidsurfandsail.com
Happy Paddling!
Recent Posts
Did you know that the kayaking industry is expected to grow by 3.2% by 2026? With more people taking …

RIGHT-ON-TRAILERSailboat Dolly TrailerThis unique trailer design makes hauling your sailboat a br …

A guide to choosing a kayak trailer. One of the best things about owing a kayak is the por …