Posted by Rhys Sharp on 24th Oct 2014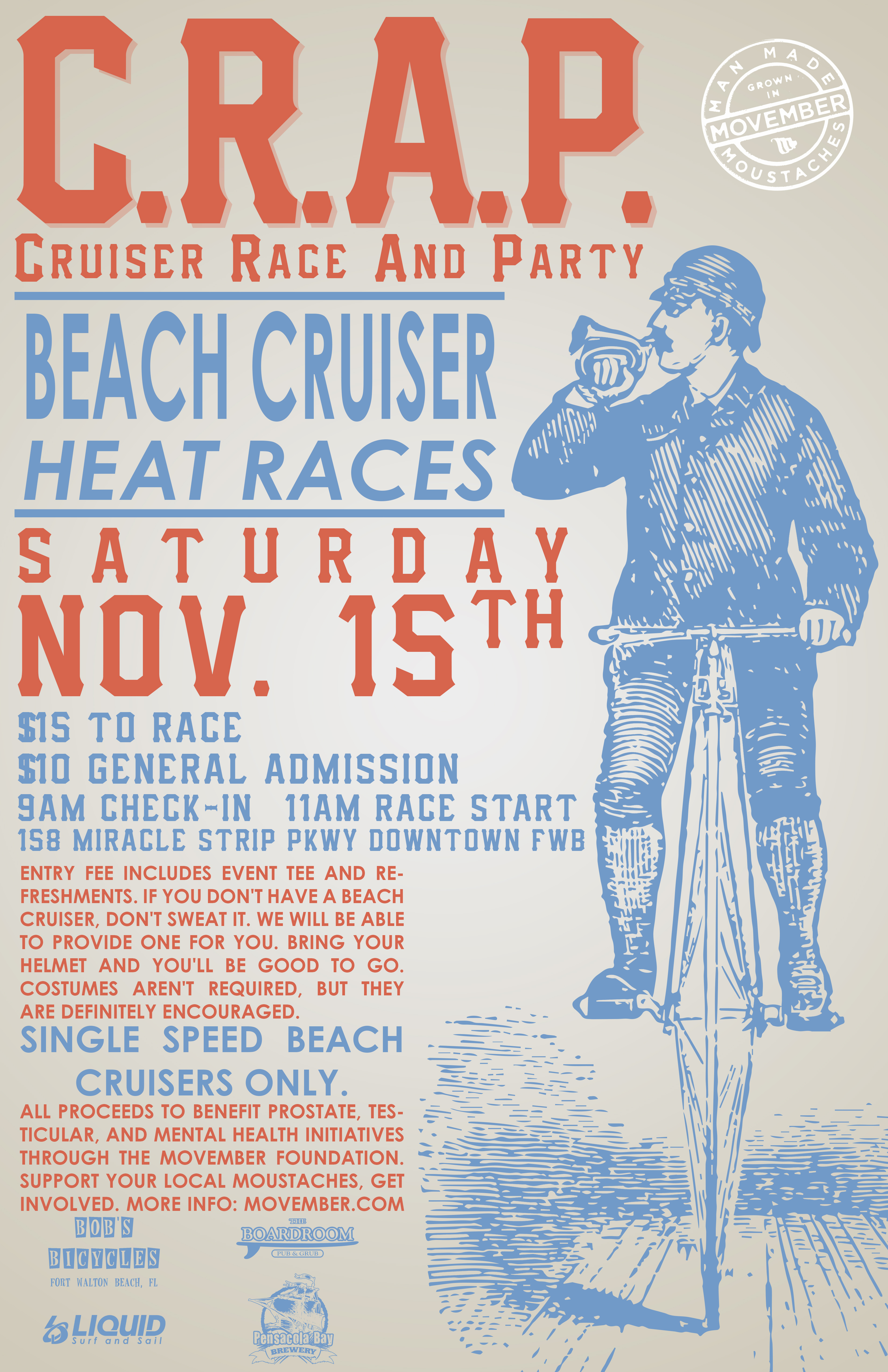 Want to race beach cruisers in a NASCAR-inspired oval as the infield roars all in the name of a good cause and good fun??? Of course, who doesn't??!! The C.R.A.P. (Cruiser Race And Party) will be a series of heat races on single speed beach cruisers held in the heart of downtown Fort Walton Beach this November. We are taking it to the streets in an effort to raise some serious moolah for men's health. Join us for an afternoon filled with thrills, beer, spills, beer, food, beer, and fundraising!!!
Entry fee includes event tee and refreshments. If you don't have a beach cruiser, don't sweat it. We will be able to provide one for you. Bring your helmet and you'll be good to go. Costumes aren't required, but they are definitely encouraged.
The C.R.A.P. will take place on November 15th with check-in at 9am and first heats to being at 11:00.
All proceeds to benefit prostate, testicular, and mental health initiatives through the Movember foundation. Support your local moustaches, get involved. More info: movember.com
Stop by The Boardroom, Liquid Surf and Sail, or Bob's Bicycles to register in person or sign up online at eventbrite.com